Seth Green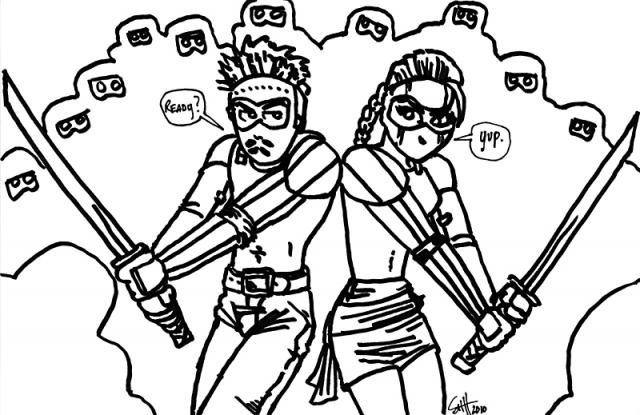 ---
Seth Green
Robot Chicken, Family Guy, Buffy the Vampire Slayer, Austin Powers, The Italian Job
Seth Green is always working on multiple film and TV projects. Green is the star of Disney's Mars Needs Moms, a performance capture film that Robert Zemeckis produced a la Polar Express that will be released in 2011. Green co-starred with John Travolta and Robin Williams in Disney's comedy, Old Dogs last November.

The project that keeps him the busiest is Robot Chicken, the Emmy-winning stop-motion animated series he and Matthew Senreich created for Cartoon Network's Adult Swim. The duo exec produce/write and sometimes direct (with Green doing 35 – 60 voices each week) Robot Chicken, which debuted in February 2005 and has earned great reviews and garners the highest ratings of any original Adult Swim program ever. The sketch parody show, which regularly beats all other ad-supported cable and many network shows in the ratings, lampoons pop culture and features lots of Green's celebrity friends doing voiceovers.

Green directed Robot Chicken: Star Wars Episode II, which featured Carrie Fisher, Billy Dee Williams and Ahmed Best reprising their roles from the Star Wars films and a host of celebrity guests. The DVD of the special was released in July and was the top-selling TV show on DVD. Seth was double Emmy-nominated for both his voiceover work on the special and for the entire production as Outstanding Animated Program. It already won 2009 Annie Awards for both Best Animated Television Production and writing. Green and Senreich's Stoopid Monkey Prods. produce feature films and TV shows. Along with Tom Root, the duo executive produce the new Adult Swim show, Titan Maximum, that debuted to great ratings last fall with Green voicing the villain. The trio just signed a pilot script/ presentation deal with 20th /Fox for an animated show.

He's making new episodes of Family Guy (as son Chris Griffin), Fox's hit animated comedy series that is also drawing record ratings. Green has twice reprised his Entourage role as his own fictional a-hole alter ego. He and Hugh Sterbakov created The Freshmen, a successful comic book series for Top Cow. Green garnered raves for starring in Paramount's Without a Paddle, The Italian Job and Party Monster. He began starring in films when he was eight and remains funny, brilliant and a known scene-stealer. Entertainment Weekly previously named him Best TV Actor and E! Entertainment Television's poll proclaimed Green the hottest young actor in Hollywood. He's equally popular among critics and fans.

Green starred in all three record-breaking Austin Powers films. He co-starred in America's Sweethearts and had starring roles Rat Race, Knockaround Guys and Can't Hardly Wait. As a kid, Green starred in Woody Allen's Radio Days. He has numerous other films and many previous television series to his credit including Four Kings, Buffy the Vampire Slayer and Greg the Bunny.

For all the latest news on his projects and appearances, visit his Official Website. They have a fan forum and an Ask Seth page where you may submit a question of your own to Seth.