Elaine Bogan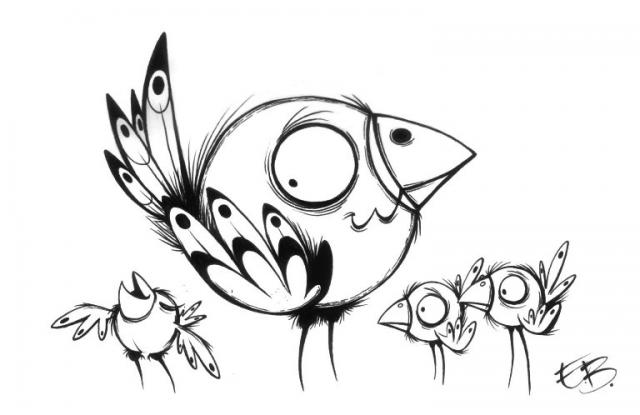 ---
Elaine Bogan
Storyboard artist at Dreamworks
Elaine is Canadian born and raised and comes from a house full of creativity. Her favorite subjects to draw are people and animals "because there is an unlimited number of ways a human or animal can be interpreted by using various shapes, proportions, and volume."

Since joining Dreamworks in 2005, Elaine has worked on various projects including two feature films and one half hour show called "Shrek the Halls" (the Shrek Christmas Special).

Other than the work she does for the studio everyday, she does poster designs, and she used to do illustrations for a local theatre's quarterly issued program, (The Steve Allen Theatre), a non-profit organization that supports local artists, musicians, and film makers.

An excellent interview with Elaine is available here.

And visit her blog to check out more of her fabulous designs.