Clive Barker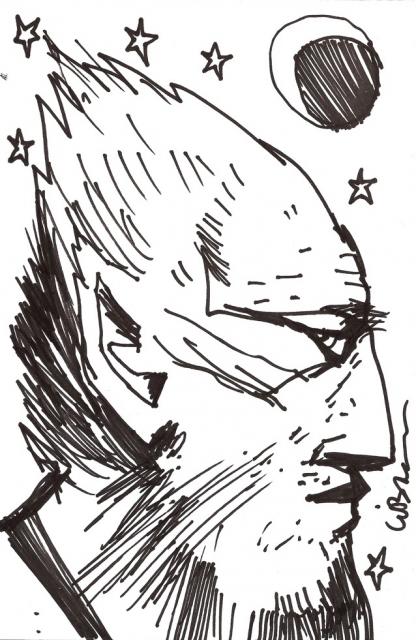 ---
Clive Barker
Author, Director, Visual Artist, Master of Horror
Clive Barker is an author, film director and visual artist best known for his work in both metaphysical fantasy and horror fiction.

He was born in Liverpool, England on October 5, 1952. He grew up there and went to Dovedale and Quarry Bank schools - the same schools that John Lennon of the Beatles had been to a few years before Clive! He then studied English and Philosophy at Liverpool University.

Whilst at school he wrote - stories, comic strips and plays - and together with his friends formed a fringe theatre group which mounted productions both in Liverpool and, later, in London.

He came to prominence in the mid-1980s with a series of short stories, The Books of Blood, which established him as a leading young horror writer. He has since written many novels and other works, and his fiction has been adapted into motion pictures, notably the Hellraiser series.


Publishing both short stories and novels for adults, he moved to Beverly Hills in Los Angeles in 1991 where he wrote his first published book for 'all ages', The Thief of Always.

Clive has directed and produced films, written for television and exhibited his paintings in Los Angeles, Chicago and New York, as well as working on comics, models, video games and toys.

The first volume of the Abarat series was published in 2002 and made the New York Times' bestseller lists, as well as winning a number of awards. Abarat II followed in 2004, winning a Bram Stoker award.

Clive is currently working on both volume three of The Abarat Series for all ages and his next novel for adults, The Scarlet Gospels.

"I want to be remembered as an imaginer, someone who used his imagination as a way to journey beyond the limits of self, beyond the limits of flesh and blood, beyond the limits of even perhaps life itself, in order to discover some sense of order in what appears to be a disordered universe. I'm using my imagination to find meaning, both for myself and, I hope, for my readers."

For MUCH more on Clive Barker, visit his official website.